Regional Internships
Student Internships
Benefits of an ATS Internships
The Student-Interns at Alan T. Sugiyama High School (ATS) will work and learn in a non-profit arts organization. They will gain work experience, learn how to work on a team, and many more skills that are transferable to other work environments.
ATS Student-Interns will work with industry professionals and gain experience in marketing, podcasting, event production, media production, theatre costuming, and much more.
To learn more, please email Steve Sneed stsneed@seattleschools.org
Benefits:
Graduation Credit
$500 Stipend upon completion
Real work experience
Transferable work skills
To be eligible, students need:
School and parent approval
11th or 12th grade status
A sincere desire to grow
Full Covid-19 vaccination
Please watch the video below to learn more about internship opportunities for ATS Students.
ATS Internship Partners
Click through the tabs below to learn more about the internship opportunities for ATS students!
Meet Steve Sneed, Internship Coordinator at ATS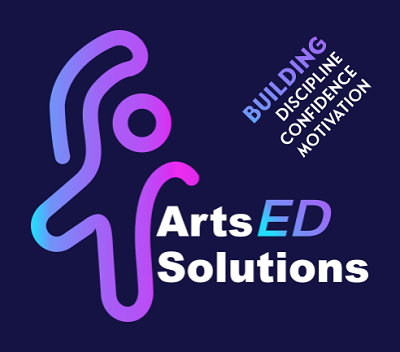 Whether you are an artist, a company, or an individual — you have a story to tell. Let us help you tell that story through film and video production. From pre-production planning all the way through to release, we will translate your thoughts and visions into a concrete expression that can be shared with the world.
Central District Forum for Arts and Ideas at Langston Hughes Center
Central District Forum for Arts & Ideas is a nonprofit organization solely dedicated to presenting emerging Black arts, artists, and ideas in the Seattle area. We believe in the value of community, creativity, identity and passion. These values serve as our strategic frame and guide day-to-day operations and program decisions.
We work out of the historic Langston Hughes Performing Arts Institute, an ADA-compliant facility rich with culture and history.
CD Forum for Arts & Ideas website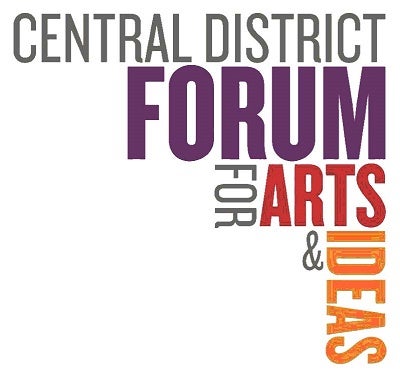 Ground Zero Radio at Vera at Seattle Center
Ground Zero Radio is a youth-led platform, in the form of radio, that cultivates and connects with the community by amplifying the youth voice through music, sports, activism, the arts, and culture. Throughout the pandemic the youth of GZ Radio have been hard at work building community relationships and executing career connected learning programs with partner organizations that empower youth to take ownership of their futures.
GZ Radio's efforts are centered to serve youth who have an interest in pursuing careers related to multimedia and the entertainment industry with focuses on radio, broadcasting, podcasting, journalism, audio/video production, marketing, social media, event planning, and civic engagement.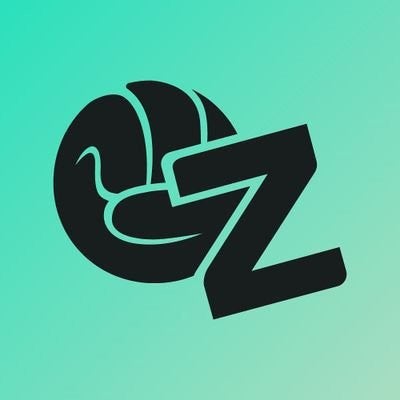 KEXP Radio at Seattle Center
KEXP X Alan T Sugiyama's Internship: In this 90-hour internship, the intern from Alan T Sugiyama High School will learn about a variety of careers under KEXP's programming umbrella. By the end of the internship, the intern will understand how the work of on-air, online and in-person programming teams intersect with and rely on one another. The intern will meet and work with staff across many teams, including Community Engagement, Radio Production, Music Direction, Advancement and Digital Content.
About KEXP
KEXP is a nonprofit arts organization serving music lovers through in-person, broadcast and online programming. KEXP operates one of the most influential listener-supported radio stations in the world, 90.3 KEXP-FM Seattle, with online and on-air service reaching over 200,000 global listeners each week.
On KEXP's YouTube channel videos of exclusive live performances garner millions of views per week. In our home at Seattle Center, KEXP hosts community events and produces hundreds of live performances each year, many of which are open to the public at no charge.
Learn more about KEXP Radio internships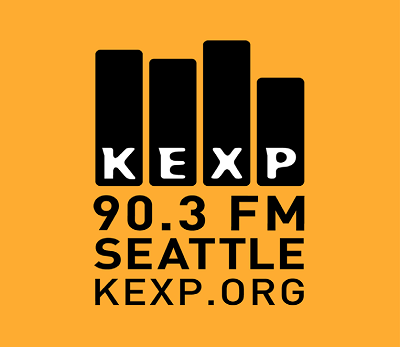 About KCEN
KCEN is a pro-Black advocacy and policy organizing nonprofit focused on developing liberated Black communities that own and control the resources and systems that impact Black lives. We are Black-led, Black-centered, and birthed out of a deep legacy of Black organizing in Martin Luther King Jr. County, Washington State.
King County Equity Now website
TraeAnna Holiday, Media Director for King County Equity Now
TraeAnna Holiday, a true Seattleite, has watched her city change in many ways. From the age of nine, her deepest passion was in the creative field, which flourished at Garfield High. She took that passion to Howard University, where she studied Theater Management in her first year of college.
After going through studying abroad multiple times with the University of Washington Tacoma, earning her degree in Communications and Urban Studies, and being displaced by gentrification, she's now fueled to tell her neighborhood's stories through film and education.
She found ways to work on the solutions as an Ambassador with Africatown Community Land Trust, TV show hosting and producing with Converge Media, and Media Director for King County Equity Now.
The Residency
The Residency seeks to build a powerful community of young hip-hop artists equipped with the artistic and leadership skills, business acumen, and mentorship necessary to become professional artists and cultural change makers. Through their participation in The Residency, young artists from low-income families acquire tangible artistic and professional skills while also gaining confidence, teamwork, and a deepened understanding of their own identity and power.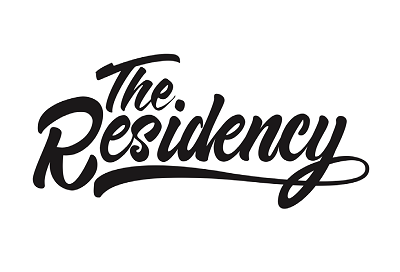 Seattle Rep Theatre at Seattle Center
Seattle Rep is partnering with ATS to offer an internship in Costuming. The Costume Intern will learn all the elements of costuming from a world-class theater costume department. Their internship will include learning about costume design and construction. They will shadow productions throughout our season to see how a play gets costumed from the first design costume to opening night.
Their showcase project will be Costume Designing for the inaugural Youth Works Festival in June 2022. From solo shows to songwriting and beyond, this two-day festival will showcase the original work of some of the most talented youth in the Pacific Northwest, including a brand-new play created with the community right here in Seattle.
About the Seattle Rep
Seattle Rep puts theater at the heart of public life. Founded in 1963 and winner of the 1990 Tony Award for Outstanding Regional Theatre, Seattle Rep is currently led by Artistic Director Braden Abraham and Managing Director Jeffrey Herrmann.
Over a season and throughout the year, Seattle Rep collaborates with extraordinary artists to create productions and programs that reflect and elevate the diverse cultures, perspectives, and life experiences of the Pacific Northwest. Seattle Rep's nationally recognized programs include the New Play Program, Seattle Rep's Public Works, the Next Narrative Monologue Competition, Pay What You Choose, and numerous audience enrichment and engagement opportunities including post-play panels, discussions, and community events.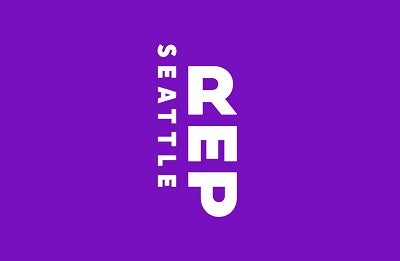 ---
Internships for All SPS Students
SPS Career Quest Internships
Earn CTE Credit for applied learning at work or an internship.
Career Quest is a Seattle Public Schools (SPS) Internship program. Students can earn high school credit outside of their school day with meaningful career exploration. To take advantage of this program, students will enroll with their Career Connected Teacher.
Have a job or will have a job soon?
Students can earn credit for work and internship experiences. Read more about Learning at Work.
Looking for an internship?
Check our list of internships available to students on the list below! Our Career Quest Summer Internship Program application will open in March 2024, helping students earn CTE credit for their internships.
Interested in hosting a Career Quest intern?
Internship Directory
Updated: June 7, 2023
Live list of available internships open to all Seattle Public Schools students (ages vary).
Review the tabs below to search for internships available for SPS students. Some are paid, unpaid, volunteer, and more. Check back often for new postings!
Internships & Programs – Open
Quick highlights of Internships and Programs that are OPEN right now below:
---
Internships and Programs – Closed
We're sorry that you missed some of these opportunities, but do not worry! Internships and programs are year-round, so in the meantime, please view the internships and programs and mark your calendar to register next time.
Agriculture Sciences
Business & Marketing
Family & Consumer Sciences
Health Sciences
What: 4-day program designed to inspire high school students as they explore pharmacy as a career option. Students engage in hands-on activities that provide an introduction to pharmacy practice and perspective on the numerous ways a pharmacist contributes to improving people's health—in ways that go far beyond dispensing medications.
Who: Students grades 9-12 are eligible to apply
When: Program dates are July 10-July 13
Deadline: Apply by April 30, 2023
Cost: $90
What: Nurse camp at University of Washington! A one week summer program that seeks to foster, affirm, and encourage high school sophomores and juniors to pursue a career in nursing at no cost to the camper. Campers will be exposed to clinical, academic, community service activities and much more!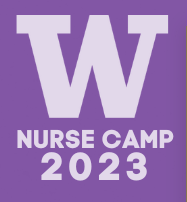 When: July 17-21 (applications due April 15 by 11:59PM)
How: Apply using the link below and getting one recommendation form (to be completed by teacher, counselor, employer/supervisor, or another mentor that may be familiar with your future goals). Students need to write essays as part of this application. Essay prompts can be viewed here to help you prepare before filling out the form. Students also need to send transcripts via their school's counseling office. Sealed official transcripts should be mailed to:
UW School of Nursing
ATTN: UW Nurse Camp
1959 NE Pacific St
Box 357260
Seattle, WA 98195

What: A high school program that provides exposure to the medical and public health fields, emphasizes social justice and highlights health disparities. During the course of the high school program, scholars will work together through four challenging, fun and busy weeks.
Tuition: $2200, financial aid may be available for those who qualify
Deadline: Apply by June 5, 2023
Location: Remote
Times: 9AM-2PM, Monday through Friday, July 10-August 4
What: During a free 5-day Nurse Camp, students gain insight into the world of pediatric nursing, having opportunities for observation and hands-on lab skills
Who: Rising 11th or 12th graders who reside in Puget Sound Area and are at least 16 years old
When: July 17-21, Monday -Friday 9AM-3PM (lunch provided)
Where: Seattle Children's Hospital Campus (4800 Sand Point Way NE, Seattle, WA)
Questions: Email nursecamp@seattlechildrens.org
Deadline: April 7, 2023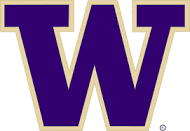 The University of Washington School of Pharmacy is pleased to announce the 2022 Students Exploring Pharmacy (STEP) summer camp! STEP is a 4-day program designed to inspire high school students as they explore pharmacy as a career option. Students engage in hands-on activities that provide an introduction to pharmacy practice and perspective on the numerous ways a pharmacist contributes to improving people's health—in ways that go far beyond dispensing medications.
STEP will occur July 18-21, 2022, at the University of Washington campus and is open to students in grades 9-12 as of Autumn 2022, including incoming freshmen. An application is required and students should be prepared to submit a personal statement discussing their interest in health, wellness, healing, medical care, or related fields. Applicants must also identify a teacher, counselor, or other school officials, willing to serve as a recommender. Interested students should visit the STEP website for further information and application instructions.
Who: Grade 9th – 12th
When: July 18th – 21, 2022
Cost: Free
Deadline: April 30, 2022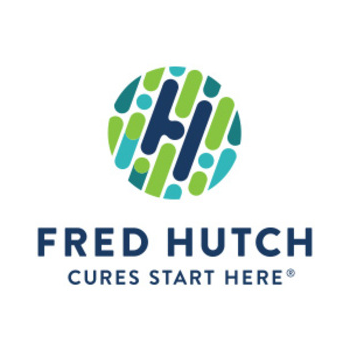 The Summer High School Internship Program (SHIP) is a competitive, eight-week, full-time paid internship for rising 12th graders. The program is specifically designed for students from backgrounds underrepresented in biomedical science.
Selected interns attend an orientation day, then begin the internship with one week of hands-on training on laboratory safety techniques and skills in the Fred Hutch Training Labs. Interns are paired and immersed in mentored activities in a Fred Hutch research group in Seattle for the remaining seven weeks.
Interns also participate in research education seminars, attend professional development workshops focused on college and careers and enjoy social activities with their teams and peers. The program culminates with intern presentations to the Fred Hutch community.
Who: Rising 12th graders
When: June 26th – August 18th, 2023 (Students must be able to commit to this entire period in order to participate)
Compensation: full-time, pay rate: Unknown
Deadline: March 31, 2023

What: ISBs are currently offering 3 opportunities for high school students. These opportunities will be a mix of in-person and virtual experiences. They begin as soon as this spring and extend potentially throughout the 2023-2024 academic year.
Systems Thinkers in STEM Ambassadorship (STiSA)
8-Week Summer Internship for Rising Seniors
Environmental Systems in the Outdoors Research Experience
The application for all of these opportunities is the same. Students will be considered for all three programs after submitting one application.
Interns will receive a stipend of $4,700, split into 3 payments across the summer, that will cover the entire 7-week experience
Who: 10th, 11th, and 12th-grade students (each program's eligibility requirements are different. Please read carefully)
When: 8-week program (Time frame varies by each program–around July 5 -August 25th)
Compensation: $5000 stipend split into two payments
Deadline: March 15, 2023, at 4 p.m. PST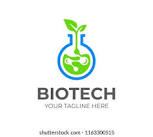 We have had to postpone opening the Project Biotech camp application from March 15th to April 1st.
Camp #1 = Biotechnology Essentials and Beyond July 11-15, 2022
Camp #2 = Biotechnology and Cancer: Causes, Cures, and Careers Aug. 1-5, 2022
Shoreline Community College presents BioTech Summer Camps available to high schools students, in July and August 2022
July 11 – 15, 2022
Biotechnology Essentials & Beyond
Recommended for up-coming 9th & 10th graders but open to all high school (HS) students for basic biotechnology training
Micropipette
DNA purification & DNA sequencing
Polymerase Chain Reaction (PCR)
Career panel and discussions with scientists
Use computers to analyze data for genetic testing
August 1 – 5, 2022
Biotechnology & Cancer: Causes, Cures and Careers
For High School students with biology or biotech lab experience
Genetic mutations which can result in cancer
Bioinformatics relevant to cancer diagnosis and treatment
Lab assays for DNA and protein analysis
Career panel and discussions with scientists
Providing high school students with hands-on science activities, face time with scientists, exposure to potential careers, and a glimpse of community college life can have a lasting, positive impact.
What does it cost?
$450 per student per camp
Registration includes daily snacks and Friday lunch
A limited number of financial need-based scholarships are available.
A reduced camp fee of $225 is available to the first 20 Seattle Public School District students accepted into a camp. (Fee applies to only one camp per student.)
How does one apply?
Online applications available on the Shoreline Community College website on April 1, 2022
The camp program has been designed and will be taught by experienced educators from Shoreline Community College's Biotechnology Program and scientists/educators from the Seattle biotechnology and research community.
For more camp information contact: Dr. Reitha Weeks at reithaweeks@gmail.com Dr. Dina Kovarik at dkovarik@shoreline.edu
Skilled & Technical Sciences
STEM