Continuous School Improvement Plan and School Profile
Alan T. Sugiyama at South Lake High School CSIP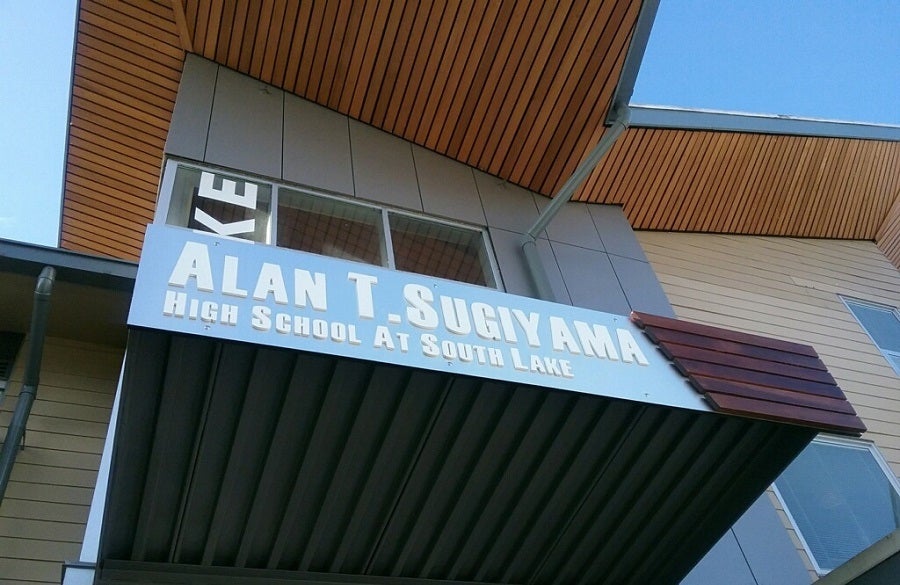 In Seattle Public Schools, we understand that a shared vision of practice is essential to fostering the learning communities that each of our students and adults needs to thrive. This shared vision enables educators to work in concert to build their practice with a focus on student learning and principles of targeted universalism—a strategic framework where targeted and differentiated efforts are required to meet the needs of specific student populations, so every student meets the universal goal.
Each school annually publishes a Continuous School Improvement Plan (or CSIP) to outline the goals for our school, our students, and our parents and families. The CSIP provides a clear summary of the steps we will take collaboratively to improve our educational practices in order to support the academic and social-emotional needs of our students.
Sugiyama School Profile
Service School
Alan T. Sugiyama High School's mission is to provide educational experiences in a highly responsive environment for high school age students. We provide a supportive, caring and stable atmosphere. Students receive encouragement and guidance to complete the courses needed to graduate. All classes are multi-graded and support the developmental and academic needs of our students in a family atmosphere.
School Leadership and School Board District
Community Partners at Sugiyama Community Resources and programs at Sugiyama High School
---
CSIP and School Report
Discipline Dashboard
As part of Seattle Excellence, Seattle Public Schools' Strategic Plan, the district is committed to interrupting disproportionate practices in discipline. To support this work and to increase transparency and accountability, the district has created and published public facing discipline dashboards for each school which became available on November 1, 2021.
Discipline dashboard data reflects the current school year and will be updated quarterly throughout the school year. For questions or concerns, please reach out to the school leader for a specific school.
Sugiyama High School Levy Projects