Parent Education Lab (PEL)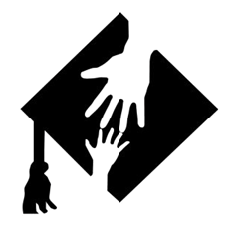 Parent Education Lab & GRADS Program
Graduation Reality And Dual-Role Skills (GRADS) for the future: An In-School Program for Parenting Teens.
About us and how to apply
About Us
The Parent Education Lab is an on-site and in-school secondary program for pregnant students and parenting teens (both male and female), to learn practical skills while enrolled in school toward the goal of graduation, quality employment and career opportunities. Students are supported through a number of services created to build sustainable parenting, financial and life skills to support their families.
Alan T. Sugiyama High School at South Lake offers an opportunity to take classes with other teen parents and learn how to make the first step to a career and successful family life. This is a dual-credit program and students enrolled can earn college credits along with their high school graduation credits.
You Can Choose Your Future
Talk to your school counselor, nurse or other caring adult to learn more about the Alan T. Sugiyama High School option for your education and success!
We Help You Shape Your Future
High school completion
On-site licensed childcare
Parenting education
Career exploration
Parenting support
Program Highlights
Skills-focused teaching and hands-on learning related to:
Pregnancy Wellness, Maternal and Fetal Development, Labor and Delivery and Postnatal Care.
Parenting: Newborn Expectations, Adjustments to Parenting, Child Development and Child Care.
Interpersonal Development: Relationships, Practical Problem-Solving, Options and Decisions.
Economic Independence: Career Exploration, Goal Setting, Job Development and Applications, Work-Life – School-Life Balance, Economic Resources.
Educational Instruction
Emphasis is placed on a comprehensive Family and Consumer Sciences Education curriculum where students can earn credit.
Health Services Support
The Department of Health and Human Services provides support to and resources for students.
On-Site Support
Licensed child care is provided for both mothers and fathers enrolled in the program with children one month to 36 months old.
Child bonding (building relationships).
Creating routines and nutritional support.
Promoting parents as advocates for children.
Supporting student-parents with their needs.
Assistance accessing community resources is also available.
Testimonials
"Thank you for making it possible to graduate and take care of my baby with the same love I do!… Love you PEL!" -Gabriana G.
"They do not judge you because you're a teen mom, but they help you out, ask you how you are feeling everyday, call you out of class if something goes wrong. Having a day care at school is pretty cool because you can finish your work and graduate on time… thank you!" -Paola M.
"Sugiyama High School is a hidden gem in the Seattle Public School District. With a small and close-knit student body and staff, students are well supported and provided with opportunities for growth and future planning." -School Nurse
Enrollment Forms
Please complete all tasks and forms in the list below. Incomplete forms will not be accepted.
Please submit all completed forms to Valentina Visscher vsvisscher@seattleschools.org.
Out of District Enrollment
The process for Out of District Enrollment in our high school and childcare center for high school aged students to re-engage for completing high school credits for graduation is as follows:
June 1 – August 31 is the window for out of school enrollment boundary waivers to be processed/considered by SPS enrollment services on a first come basis.
To enroll online, visit the district website and follow the enrollment process outlined there. At that time in the enrollment process, request Alan T. Sugiyama HS at South Lake "Options" School. If the student is not an English language speaker; this would also be the time in the enrollment process to request "language support" for our school.
Once the SPS online enrollment is completed and approved for the non-resident student applicant; contact the Alan T. Sugiyama school registrar, Meleana Maake: memaake@seattleschools.org for the procedure to enroll in our school. At that time, mention that the student is a teen parent of a child (at least one month old and not yet 3 years old before the school year ends in June) to enroll in the Parent Education Lab (PEL).

Pregnant teens wanting to enroll in our school and who will deliver their child during the school year, may enroll in the Parent Ed Lab when their child is 1 month old.

To assist teen parents expedite the PEL enrollment process, apply for a DCYF Working Connections Childcare Subsidy as soon as they are accepted for enrollment in our school. This subsidy is the only payment we accept for payment for childcare and we waive all co-pays and fees. DCYF phone number to set this up is 1-844-626-8687 or visit the Washington Connections website to setup online.

Provider number: 982342
Provider name: Parent and Child Education Center

All children must be up to date/current on all Immunizations. A (CIS) Certificate of Immunization Status form may be obtained by the child's health care provider and a copy provided at enrollment in the PEL.