Sugiyama School Leader Update
Posted: | Updated: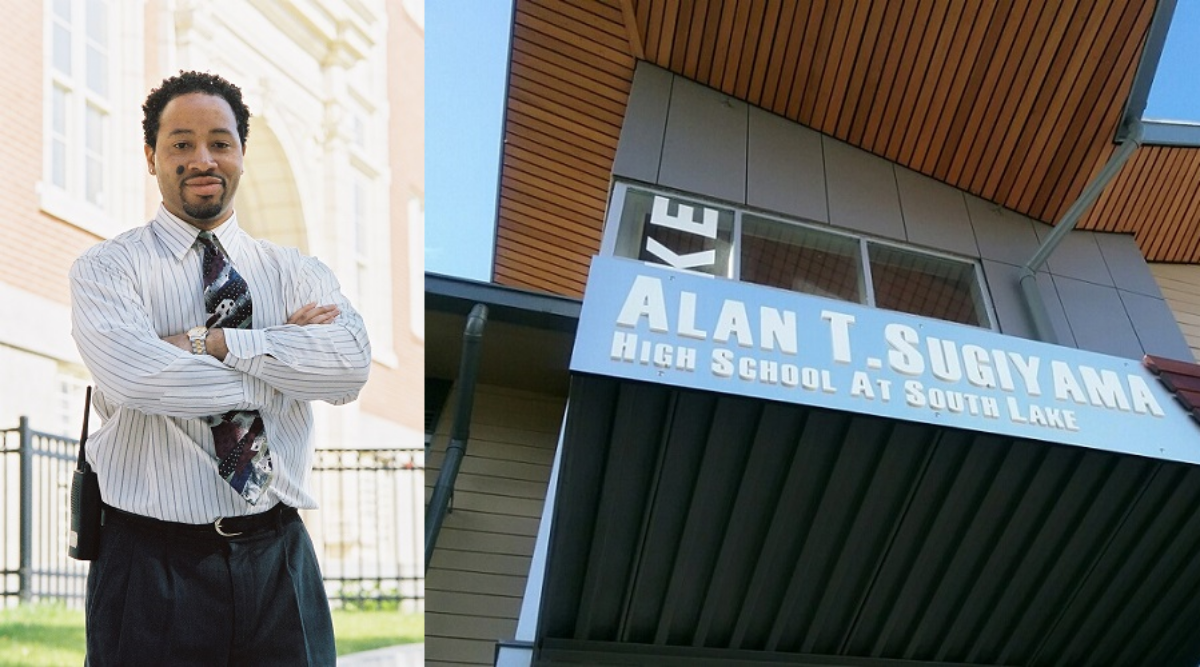 Dear Sugiyama High School Families and Staff,
We are pleased to formally announce the appointment of Dr. Joe Powell as the principal of Alan T. Sugiyama High School at South Lake (ATS).
Dr. Powell has served as interim principal for this 2021-22 school year and has been the assistant principal at ATS for the past five years.
Dr. Powell has served the Seattle Public Schools community for 24 years. In this time, Dr. Powell has supported the following communities: Emerson Elementary School, Lowell Elementary School, John Hay Elementary School, McClure Middle School, Washington Middle School, and Jane Addams Middle School.
His vision for equity, collaborative leadership, connection with students and staff, and specific demonstrated community outreach and engagement over the course of the past year were key factors in the decision to confirm him as the principal of the Sugiyama High School.
Dr. Powell received his Doctor of Education in educational leadership from Nova Southeastern University in 2011; his Master of Arts in education from Antioch University in 1998; and his Bachelor of Arts degree in social and human services from Antioch University in 1997. Dr. Powell is an alumnus of the inaugural 2001-02 Seattle Public Schools Aspiring Administrator Academy. Dr. Powell currently serves on the Professional Educational Advisory Board (PEAB) at Antioch University. Dr. Powell is also veteran of the Naval Service.
Along with his spouse, a beloved teacher in the Seattle Public Schools for the past 23 years, and his three sons, who are students in the Seattle Public Schools.
Principal Powell is thrilled to continue his leadership at Alan T. Sugiyama High School at South Lake.
Sincerely,
Dr. Brent Jones
Superintendent
Seattle Public Schools