Vitamin D and Erica Merritt Joining Us!
Posted on: September 13, 2022
Music Production and Vocal Instruction
Vitamin D – Music Production
Music Producer Vitamin D will conduct a residency for one quarter, starting in the fall. He will attend twice a week, Tuesday and Thursday, during the Arts and Entertainment class session.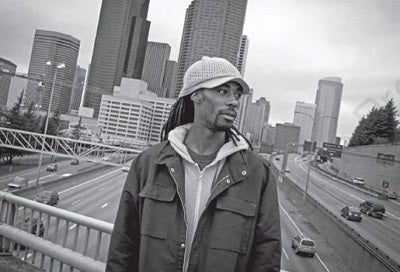 Derrick Brown, aka Vitamin D, is a Record Producer, DJ, and Audio Engineer raised in Seattle. He is widely acknowledged as one of the most important contributors to the Seattle hip-hop scene and beyond. Vitamin D has composed, produced, engineered and mixed countless classics in the music industry throughout his 27 year career.
He has worked with such artists as Macklemore, 50 Cent, Lil Wayne, Kendrick Lamar, Nas, and Snoop Dog to name a few. You can hear a sample of Vitamin D's production on the television series Power's opening theme song, Big Rich Town by 50 Cent. Vitamin D continues to support the community by whole-heartedly mentoring many up and coming artists in the Pacific Northwest music scene.
What activities will the students do?
Students will program beats, feature a vocalist and record a vocal performance, as well as learn a brief history of the art of DJ'ing and how it influences modern day music production
What skills will they learn?
Students will learn basic recording, midi-production, mixing fundamentals, song structure, and arrangements.
How will the student be a better person?
After this course, students will be able to express their self through music, building confidence and enhancing their social and networking skills.
What opportunities will they be exposed to?
Students will learn the essential skills to be in the music industry and build a career from a seasoned veteran. Students will also have the opportunity to meet like-minded students and build their network.
Here are examples of various audio careers:
Audio Production Services
Music Producer/Arranger
Recording Engineering
Mix Engineering
Mastering Services
Live Concert Recording Engineering
Live Concert Engineering
Music for Film
Analog to Digital Transfers
My goal is to ultimately build skills and passion for the music industry and culture.
Erica Merritt – Vocal Instruction
Erica Merritt will be joining us in the second quarter of 2022-23!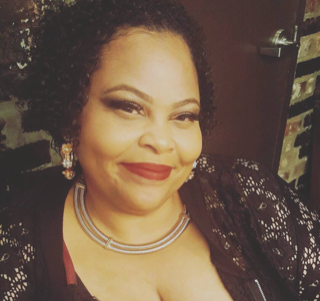 Erica Merritt is a singer songwriter, vocal coach, teaching artist and social and human services specialist with more than 25 years of experience as an artist and youth development worker in the greater King County region. She began teaching choir in 1998, and has continued to teach voice, songwriting and choir with organizations such as Langston Hughes, Arts Corps, MoPOP and the Creative Advantage.
Erica is a social justice advocate who believes Arts Education can close the opportunity gap for underserved youth. Erica's work focuses on the belief that art changes the lives of those who experience it's healing powers, just as art was a catalyst to change in her own life. Her teaching style includes laughter, critical thinking, self-reflection, transparency and fosters a growth mind-set. Her student-centered pedagogy creates a learning space where the student becomes the teacher. She has enjoyed the amazing opportunity to combine her passions of social well-being and music through the art of teaching. Erica takes great pleasure is supporting her students in becoming the best version of themselves.
This course is for those of you who like to strengthen your vocal ability. You will develop skills and techniques that professional singers utilize. Learn to sing with confidence and from the heart. Practice expressing the emotions behind the lyrics you sing. Explore how improving your pitch, tone, timing, and breathing methods can better your overall performance. Participants will practice giving and receiving constructive feedback. This class will prepare you for whatever is next in your artistic journey. All levels are welcome. It's all about moving forward from wherever you are!
This course will include but is not limited to the following:
Diaphragmatic Breathing Technique 
Ear Training- instruction on how to develop a perfect pitch
Tone Building
Diction/Enunciation
Harmonization
Stage performance/Anxiety Buster Technique 
Individual voice coaching