Great Futures Prep Coming in 2023-24!
Posted on: July 18, 2023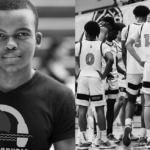 Alongside the Nike Elite Youth Basketball League (EYBL) and Seattle Rotary, we are bringing new programs into ATS in 2023-24 to help youth attend college and achieve their dreams and goals in the academic and professional world.
Great Futures Prep is a new innovative sports pathway that allows serious student-athletes the flexibility in their schedule throughout their day to have specialized training.